Viddyoze Live Action Review – Combo of LIVE Footage and 3D Animations
Have you ever watched a video of a company that involving some nice footage images and they showed their logo everywhere? A pretty girl swimming in the pool and the pool showed their logo. Pretty cool, right? You must be thinking "wow, that must cost thousands of dollars!". Well, imagine a tool helping you to have your own professional looking live footage with your logo on it – let's take a good look at my Viddyoze Live Action review.
Viddyoze Live Action Review – Overview
Viddyoze Live Action
Pros
Professional
Easy to use
Good features
Worth the money
Combine live footage and animation
Cons
Must select template to use
Cannot upload our own footage
Not suitable for young and fun websites
Summary
Overall, this product is worthy if you want a really serious and professional video. But if you run a website about comedy, this is not the one you need.
Anyone here does not like cheese burger? What is better than a cheese burger? It is double-cheese burger!
Anyone here likes animation videos? What is better than a animation video? It is a combo of LIVE Footage and 3D Animation! – It is double-cheese burger of internet marketing. (lol)
OK, let's get real here. Everyone knows how a good video can turn your marketing campaign into a huge success, or a bad one can ruin the whole thing. So the theory is easy. So we also need to play it. But we need to play it cool.
The real question is, HOW?
I am not talking about some fancy video making team that cost thousands of dollars to build one. I am talking about something cheap and effective. There are so many lousy programs and software that allow you to create a lousy video as well.
A professional good looking live footage video always make we look professional. And even better if in those professional video, your logo, your brand, your name was mentioned somewhere. They can be game changer for some people.
So, what Viddyoze Live Action does is, it lets you put your logo, images, texts… in their live action templates. Then off you go! You have your very own professional live videos!
Viddyoze Live Action Review – User experience
The fact is, Viddoyoze was in the market before with an older version. With that old version, they managed to render over 1 million videos, with over 50,000 active users. Those numbers just speak for themselves. Just take a look at some comments even before the launching date.
So, no need to say anything else here. But I would like to emphasize that Viddyoze Live Action is here and it is better than its older brother.
Viddyoze Live Action Review – How To Use It?
Viddyoze Live Action Let's You Fully a Customise Our Massive Professional Library Of Templates With Your Own Logo, Colors, Images & Text!
Users will gain access to 100+ Live Action templates that are fully customizable with their own logos, images & text! The team have been working with video studios & actors, recording footage specifically for the Viddyoze platform. Nothing like this has EVER been done before.
The best part? You don't have to be tech savvy to use this, all you need to do it click few times. Your video is ready for show time.
Step 1: Simply select one of the beautifully crafted Live Action templates
Step 2: Customize to your taste
Add your own logo, add text and even images. Choose colors and branding for the animation, and you're all set. It literally takes seconds…
Step 3: Hit "Render"
Done!
One more great feature: no need laptop to do all of these steps!
Viddyoze Live Action is 100% web-based!
Viddyoze Live Action Review -Price & Launch Date
Launch Date: Monday 26th June – Friday 30th June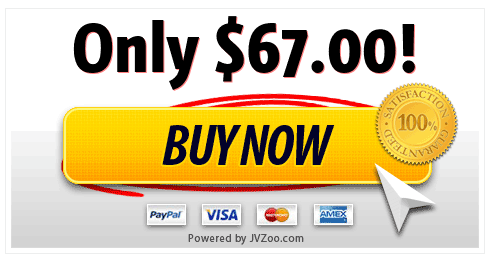 Viddyoze Live Action Review – Bonuses
All below bonuses from Viddyoze Team will be yours if you purchase Viddyoze Live Action.
Don't forget you will also get bonuses from me too. Check out my bonus page for details.
Viddyoze Live Action Review – Conclusion
I made myself different from other internet marketer that I do not recommend (or I try not to recommend, sometimes with such a great product, it is just torturing not to recommend it) you to buy this product. What I am trying is to give you a full and detailed review about it so you can make your own decision.
If you are in doubt, check out the original website of Viddyoze Live Action so you can look more carefully into it.
Once you have your video, do not forget to check out Vidello Review to find a brand new video marketing solution for your website (better than Vimeo and cheaper than Wistia).
Summary
Reviewer
Review Date
Reviewed Item
Author Rating